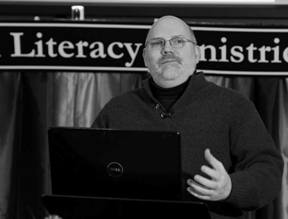 If you love juicy tidbits about the Bible that help you understand it better, go to drandrewsargent.com.
I'm Dr. Andrew Sargent and I write a blog called BIBLICAL LITERACY.
I have a PhD in Theology & Two master's degrees in Biblical Studies… BUT  I try to explain even complex things in simple entertaining language. Teaching should be fun, informative, and interactive.
Have a Bible question your itching to ask? Ask away! We have a question page where you can email me your questions. If its a really good one, I'll make a blog post out of it.
Look through the categories list and check out some of the different things I write about. One of them is an ever expanding series called 101 Most Misunderstood Verses. You may be shocked at what you didn't know you didn't know.
Read my ABOUT page to learn more about what I'm about.
If you like what you see, sign up to receive my blog by email.
If you love to learn… If you love the Bible… Sign up for my blog.
You'll be glad you did… and so will I.